BUYER & CELLAR
by Jonathan Tolins
Directed by Sharon Graci*
Starring Brannen Daugherty*
July 8–30, 2016
PURE SUMMER SLAM 2016
Alex More has a story to tell. A struggling actor in L.A., he takes a job working in the Malibu basement of a beloved megastar. One day, the Lady Herself comes downstairs to play. It feels like real bonding in the basement, but will their relationship ever make it upstairs? BUYER & CELLAR is an outrageous comedy about the price of fame, the cost of things, and the oddest of odd jobs.
Winner of the 2014–2015 Lucille Lortel Award for Outstanding Solo Show
Season 13: Get Lucky
Each one of the five extraordinary plays in PURE Theatre's Season 13 offered a unique perspective on what it means to be lucky, whether or not we are ever truly prepared, and what happens when we miss or can't act on the opportunities before us. We were thrilled to share this smart, engaging, dynamic theatre with you in 2015–2016.
CLOSED
Rapture, Blister, Burn by Gina Gionfriddo
Directed by Cristy Landis
Sep 11, 2015 – Oct 2, 2015
This whip-crack comedy takes a look at Catherine and Gwen, who, after grad school, chose polar opposite paths and now, decades later, are unfulfilled in polar opposite ways. Each woman covets the other's life, commencing a dangerous game of musical chairs—the prize being Gwen's husband. With searing insight and trademark wit, this comedy is an unflinching look at gender politics in the wake of 20th-century feminist ideals.
Regional Premiere
TICKETS NO LONGER AVAILABLE
CLOSED
Failure: A Love Story by Philip Dawkins
Directed by Rodney Lee Rogers
PURE + Halsey: The COLLABORATION
Nov 6 – Nov 28, 2015
FAILURE: A LOVE STORY is a fantastical tale of the three Fail sisters and their disparate and luckless journeys through life and towards love. PURE + Halsey: The COLLABORATION will afford director Rodney Lee Rogers and exhibiting artist Susan Klein the opportunity to work in concert on the stage at PURE and the gallery at the Halsey Institute of Contemporary Art. While visual artists have been known to dabble in stage design and theatre companies have occasionally staged a gallery sited performance, collaboratively creating both an exhibition and a theatre production remains rare. We couldn't be more thrilled to bring to you another Charleston first!
Regional Premiere
TICKETS NO LONGER AVAILABLE
CLOSED
PURE HOLIDAY SHORTS! Dec 10–19 only
The tiniest world premieres you've never seen!
Details
DIRECTED BY DAVID LEE NELSON
ENSEMBLE: Liz Coralli, Addison Dent, Andre Hinds, Jaimie Malphrus, Margaret Nyland,
ONLY SIX PERFORMANCES!
DEC 10 & 11 @ 7:30 DEC 12 @ 3:00 & 7:30 DEC 17 & 18 @ 7:30 DEC 19 @ 3:00 & 7:30
BECAUSE SANTA IS REAL by Mat Smart (New York, NY) Because you are never too old to believe in Santa.
MARLEY AND ME by RW Smith (Charleston, SC) They might have saved Ebenezer Scrooge's life, but Marley and Ghost of Christmas Past, Present, and Future also forgot to move out.
DREAMS OF ME AND YOU AND YOU TOO by Lawrence Dial (New York, NY) Miracles so rarely look like miracles.
I LOVE YOU HONEY BUNNY by Thomas Ward (Dallas, TX) New Year's Eve, a train car, and a couple going to any length to make their resolutions come true.
ALL I WANT FOR CHRISTMAS by Desiree Burch (London, England) A fantasy about the one thing everyone truly wants for Christmas: to tell off that friend you love to hate.
TICKETS NO LONGER AVAILABLE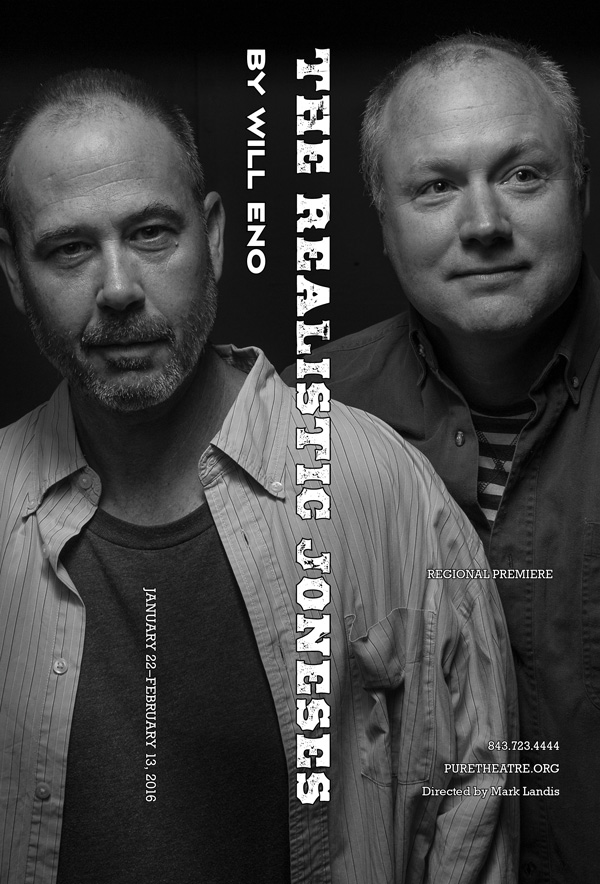 The Realistic Joneses by Will Eno
Directed by Mark Landis
Jan 22, 2016 – Feb 13, 2016
CLOSED
In THE REALISTIC JONESES, we meet Bob and Jennifer and their new neighbors, John and Pony, two suburban couples who have even more in common than their identical homes and their shared last names. As their relationships begin to irrevocably intertwine, the Joneses must decide between their idyllic fantasies and their imperfect realities.
Regional Premiere
2014 Outer Critics Circle Award Nominee & Drama League Award Nominee
TICKETS NO LONGER AVAILABLE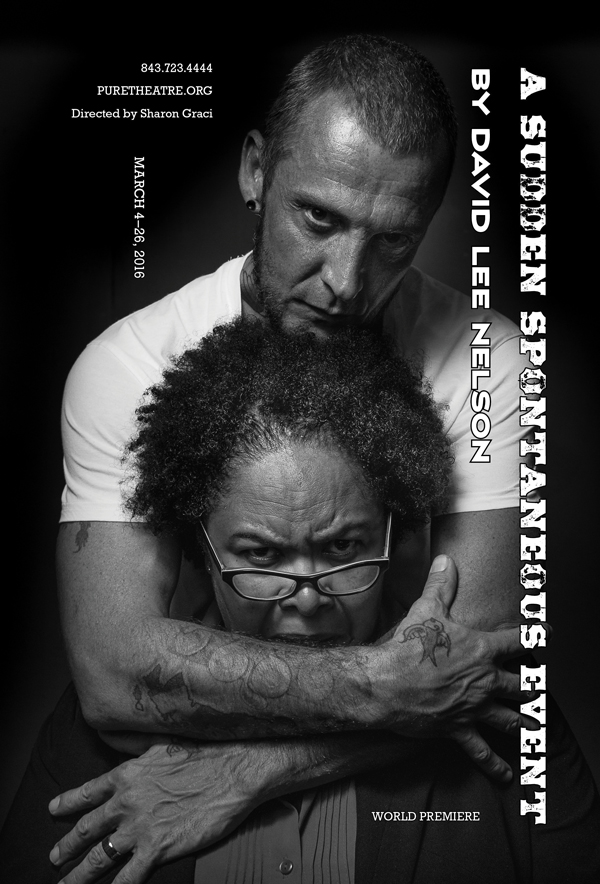 A Sudden Spontaneous Event by David Lee Nelson
Directed by Sharon Graci
Mar 4, 2016 – Mar 26, 2016
CLOSED
A World Premiere from Playwright-in-Residence David Lee Nelson, A SUDDEN SPONTANEOUS EVENT is a hilarious and heartbreaking look at what happens when the life you thought you were leading is over in an instant.
World Premiere
TICKETS NO LONGER AVAILABLE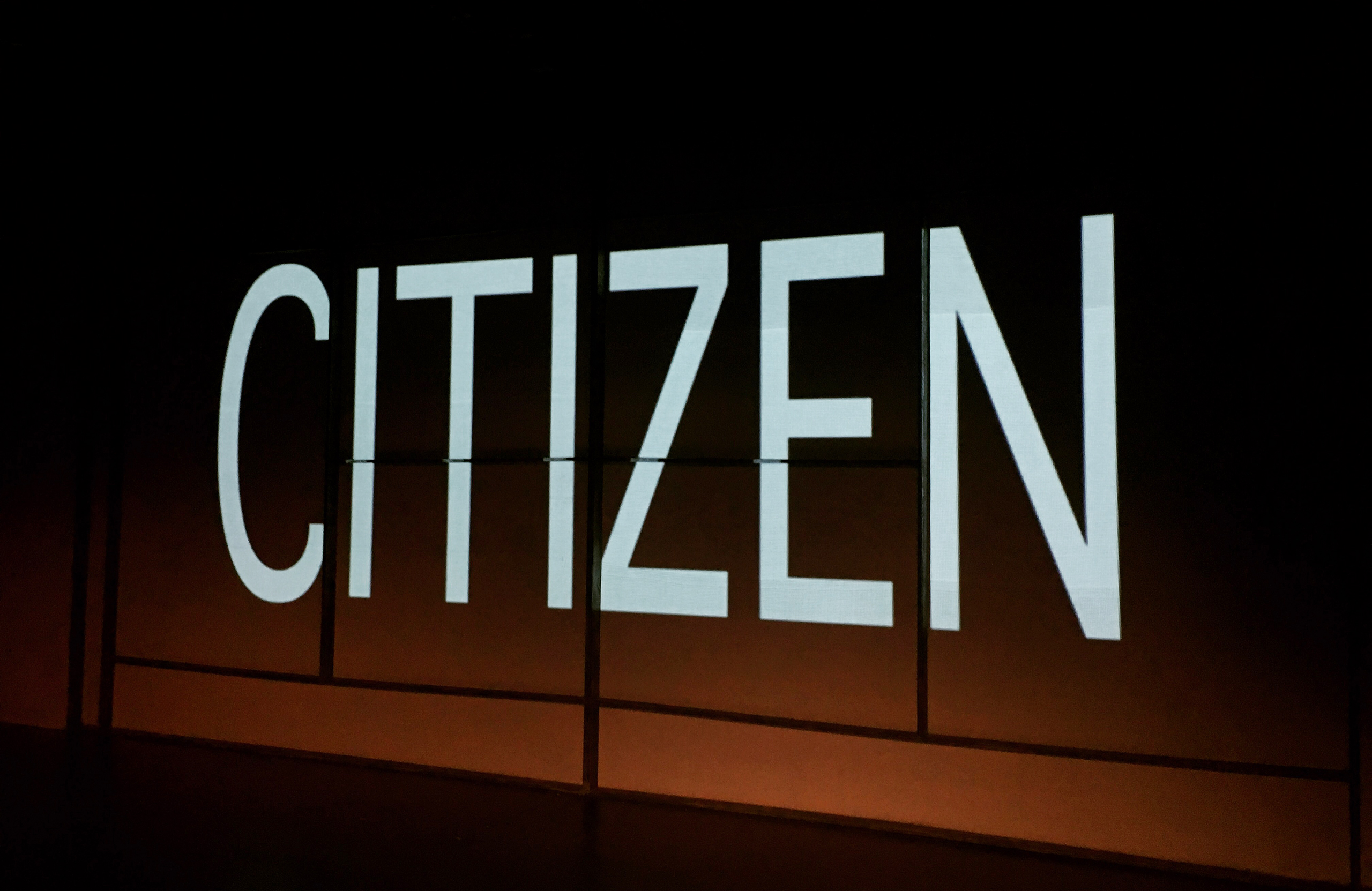 Adapted for the stage by Stephen Sachs
Directed by Shirley Jo Finney
EAST COAST PREMIERE
ENSEMBLE
Henry Clay Middleton, Michal S. Johnson, David Mandel*, Michael Smallwood*, Joy Vandervort-Cobb* & Erin Wilson*
* = PURE Core Ensemble
Video Projection Designer: Yee Eun Nam
Costume Designer: Janine McCabe*
Composer & Sound Designer: Peter Bayne
Set & Lighting Designer: Richard Heffner
June 3, 4, 5, 9 & 10
CLOSED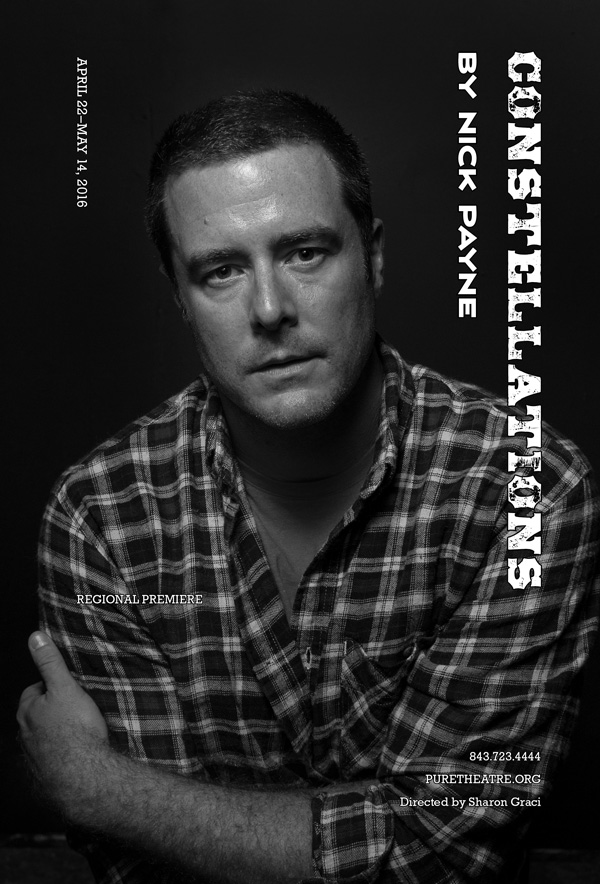 2015 Tony Nominee for Best Play
Constellations by Nick Payne
Directed by Sharon Graci
CLOSED
April 22–May 14 & Extended June 16–25
"Let's go for a drink. I don't know what I'm doing here anyway. One drink. And if you never want to see me again you never have to see me again." Nick Payne's gorgeous two-hander explores love, free will, and friendship through quantum multiverse theory and—well, honey.
REGIONAL PREMIERE
TICKETS NO LONGER AVAILABLE