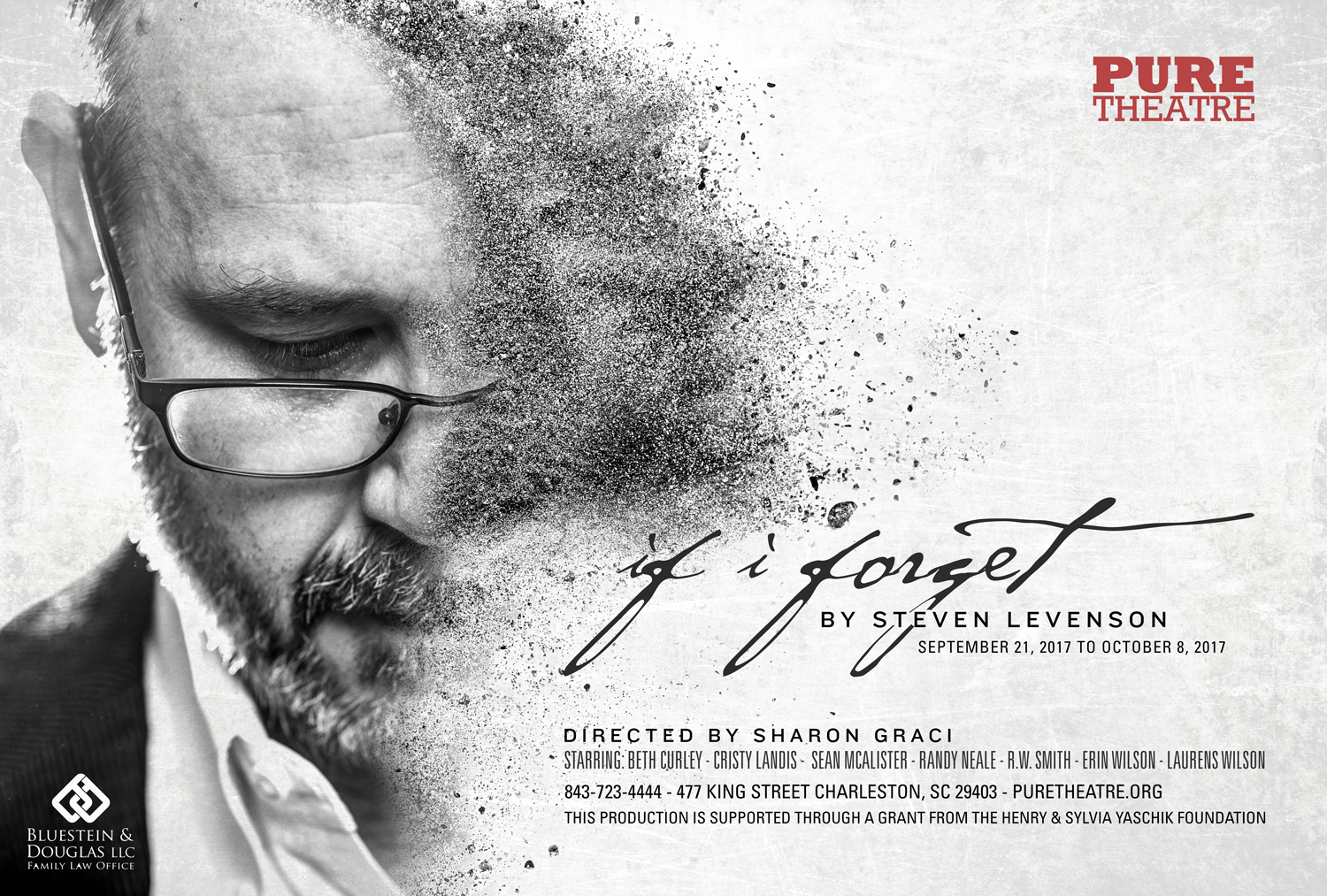 Due to Hurricane Irma, our 15th Anniversary Season BEGINS 

Thursday, September 21

, with a Pay-What-You-Will preview on

Wednesday, September 20

. A special Sunday performance has been added at

6:00 pm

on

October 8

. All ticket holders to the cancelled performances (SEPTEMBER 15 & 16) may freely exchange their tickets to any other performance by contacting our box office at (843) 723-4444.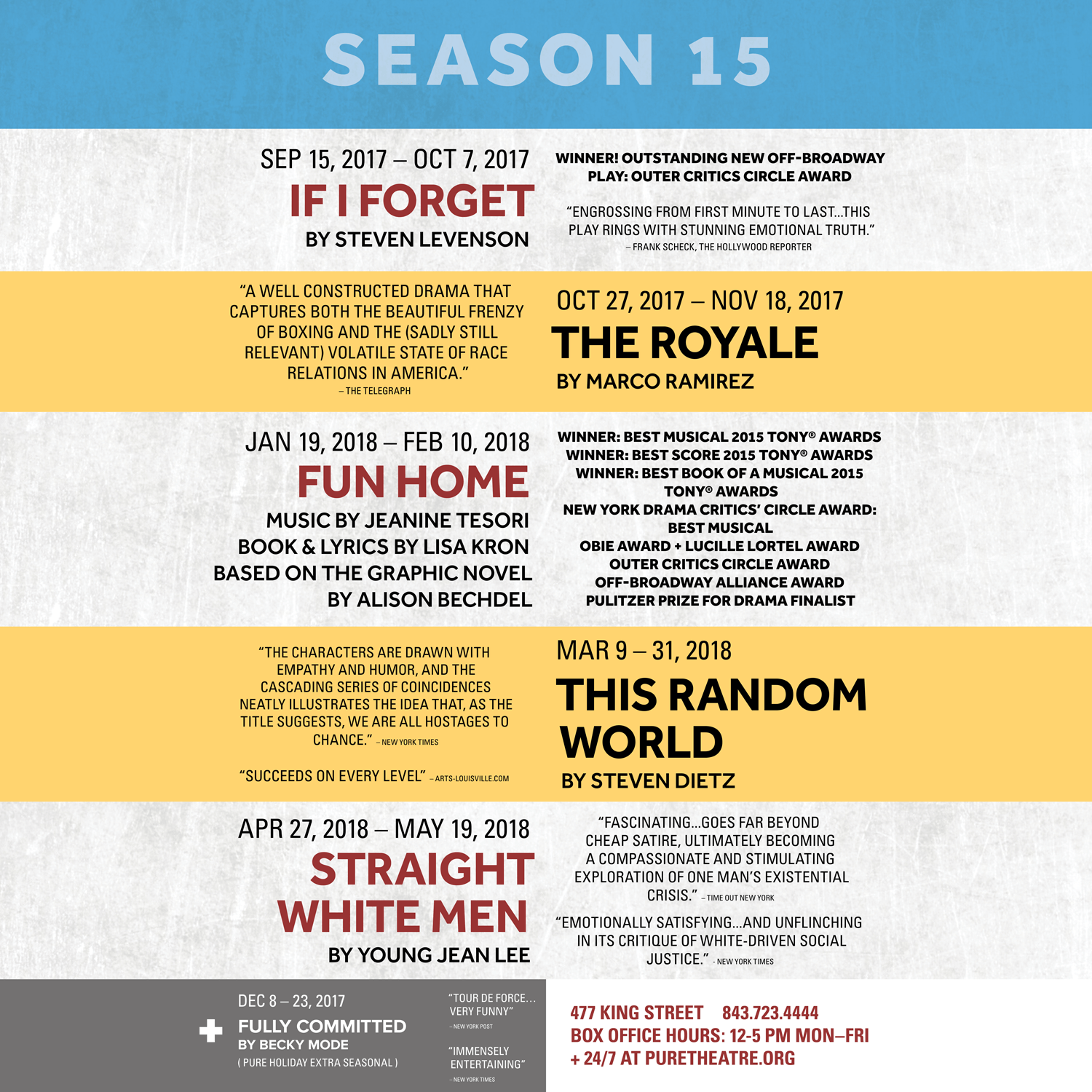 There is nothing that entertains, inspires, provokes, or enlightens like live theater. Each of the plays in our 15th season creatively examines the macro issues of our life and times through an intimate and immediate microlens. Be they fathers, sisters, colleagues, friends or loosely connected strangers bound by circumstances beyond their control, the characters in Season 15 refract global themes and broad ideas that are instantly recognizable and widely accessible. In these five plays, we can readily see ourselves within the celebrations, victories, foibles, and failings, of the characters who inhabit landscapes as disparate as a racially integrated boxing ring in 1912, an aging brownstone in NJ,  and an ancient temple still mystically welcoming believers in modern day Japan. Season 15 promises to be all that you've come to expect from PURE: exceptional theater with something to say. Let's keep the conversation going.
SHARON GRACI
Co-Founder & Artistic Director