Penelope by Enda Walsh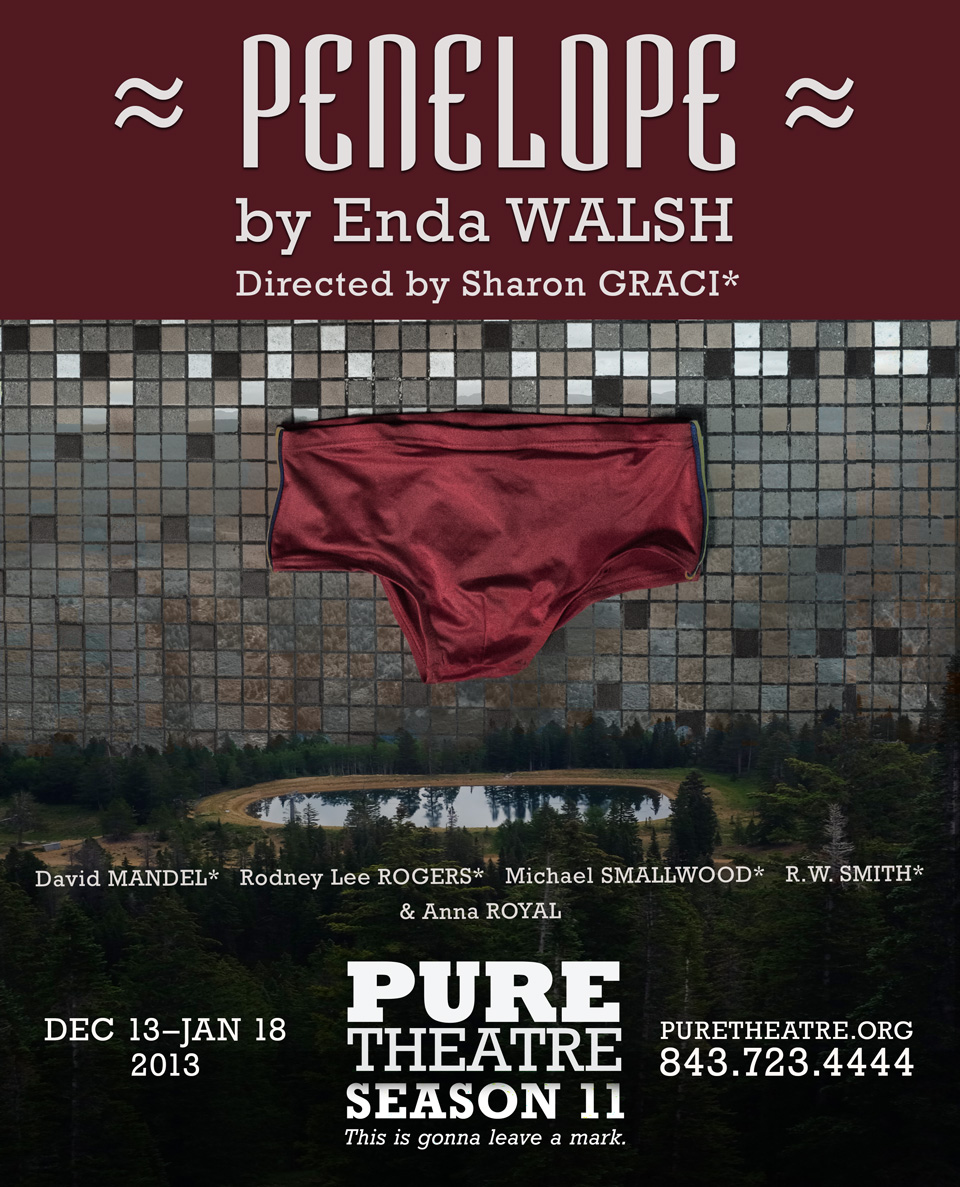 BUY TICKETS
REGIONAL PREMIERE
Directed by Sharon Graci
December 13-January 18
On a sun-scorched island off the coast of Greece, beautiful Penelope awaits the return of her husband from war. Beneath her window, four Speedo-clad men camp in an empty swimming pool, a cock-eyed internment where both provisions and time are running low. Locked in a do-or-die competition to win Penelope's love, they preen and posture and connive in a last-ditch effort to cheat a grisly fate. Penelope, the newest play by powerhouse Irish playwright Enda Walsh, is an eloquent, wildly funny riff on life, love, and the war at home.
Set Design by Allen Lyndrup
Costume Design by Janine McCabe*
Sound Design by Mark Landis*
Lighting Design by Brenna McNamara
New Pricing Continues for Season 11!
Thursdays at 7:30 pm: $18
Fridays at 7:30 pm: $27
Saturdays at 7:30 pm: $30
Matinee Saturday 11/9 at 4:00 pm: $18
Student Rush w/ valid ID, subject to availability: $15
BECOME A SUBSCRIBER
Learn More about Season Subscriber Benefits for 2013-2014
* = PURE Core Ensemble Member